Passion

for
Asian food
cultures
About us
Dasselaar Asian Food in Nijkerk is a wholesaler with over 60 years of experience in the Asian market. Over the years, we have developed ourselves into a total supplier with all the categories in house: fresh, frozen, dry goods and non-food. We strive to be a total solution provider for all our (potential) customers and match quality to the right price.
Service, customer focus and dedication are in our DNA. When serving our (future) clients, 'good' is not good enough. Professional acumen, passion, product knowledge and an experienced sales team are just a few of the terms that we do our best to honour. The unconditional will to help our (potential) clients is our goal.
You, the client, are always at the core of our business. We work very hard to find a fitting solution for all our clients when it comes to product requirements, knowledge of the market and innovation. Whether it concerns innovative products, cooperation with manufacturers or product development, we have an unparalleled leading role in the hospitality market. Using this as a starting point, we create outstanding capacity and thereby increase the commercial success of you, as a client, and of Dasselaar Asian Food.
Product range
The Far Eastern kitchen……. Diverse, surprising and above all completely focused on the food preferences of our time. Would you like to try Chinese cuisine the traditional way, or discover the culinary culture of Japan? Then you have come to the right place. Whatever you need to satisfy your Asian culinary requirements, you are sure to find it at Dasselaar Asian Food.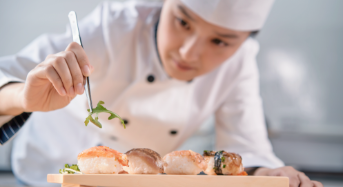 This is where our basis lies. We started in the 1960s with buying and selling eggs and chicken products. The rise of Chinese culture has guided us in our specialisation of the extensive Asian kitchen.
You can safely say that we have grown with the developments of the many different types of kitchens and people.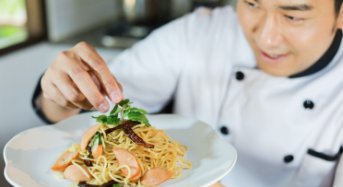 The Japanese kitchen has not stood still either: from teppanyaki to exceptionally innovative All-You-Can-Eat concepts. The consumer has also discovered these special eateries.
We relish the chance to join you in your quest to keep surprising your customers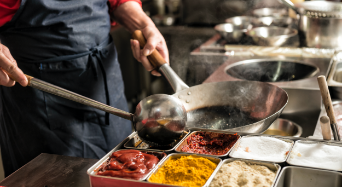 We feel like a fish in water in this area. Our range is designed to be a total supplier for you; from amuse bouche to desserts and all the surprising culinary items that go with all of this.
Products and innovations from all over the world -nothing is strange to us.
Dedicated transport
Our transport partner St. van den Brink is entrusted with the delivery of the product to your kitchen. With them as a partner, we are confident that our transport service is an extension of what we want to project!
Total range of products
We are committed to meeting all our customers' requirements where fresh, dried and frozen products are concerned. If you are looking for a product, in whatever genre, we will do everything we can to take the burden off your shoulders!
Experience
We have literally grown up together with our clients, from grandfather to father to son. You can justifiably say that we have been 'spoon-fed' this ever since we were young. Our co-workers have become specialists in our market segment thanks to their long-standing experience. An infectious passion for our profession means that with us, you are definitely in the right place.
Customer-oriented
Everything that we do is focused on fulfilling the wishes of our customers. As a customer, you are the focal point of our company. Whether it is about products, logistics, quality, or your requests, we always strive to ensure that you are satisfied with everything.
Competitive prices
A good price/quality ratio is the key to success. A good purchase price, paired with quality in the broadest sense of the word; that is what we aspire to. Products are carefully selected so that you, as an entrepreneur, can benefit from doing good business.
Distinctive
This is a broad, yet nevertheless an extremely important notion. Wouldn't you also like to be able to distinguish yourself? We demand this of ourselves through product innovations and being at the forefront of developments that present opportunities. That's what we're going for!
Our aim is to be a total supplier, whatever the market. A broad and in-depth range, products ordered especially for our customers, that is what we offer. With this, we provide you, as an entrepreneur, with the convenience of one-stop shopping. One good supplier who takes the worry out of your hands – what more could you want?!
We issue a promotional brochure at least 13 times a year featuring cut-price deals. We do this mostly in consultation with our valued and loyal suppliers. This is how we can offer you an advantage on our (already competitive) regular prices.