Transport
Logistics is inextricably linked to a high level of service. Making use of the most modern and food safety-oriented means of transport is a priority for us. The attractive, well-kept appearance of the trucks is genuinely a sight for sore eyes.
Dedicated transport
We are a hospitality wholesaler with a clear vision. In order to be able to fully focus on that vision and our own business operations, we have outsourced the transport expertise to St van den Brink in Ermelo, who has been our long-standing partner for many years already. This enables us to provide our clients with an optimum level of care and service.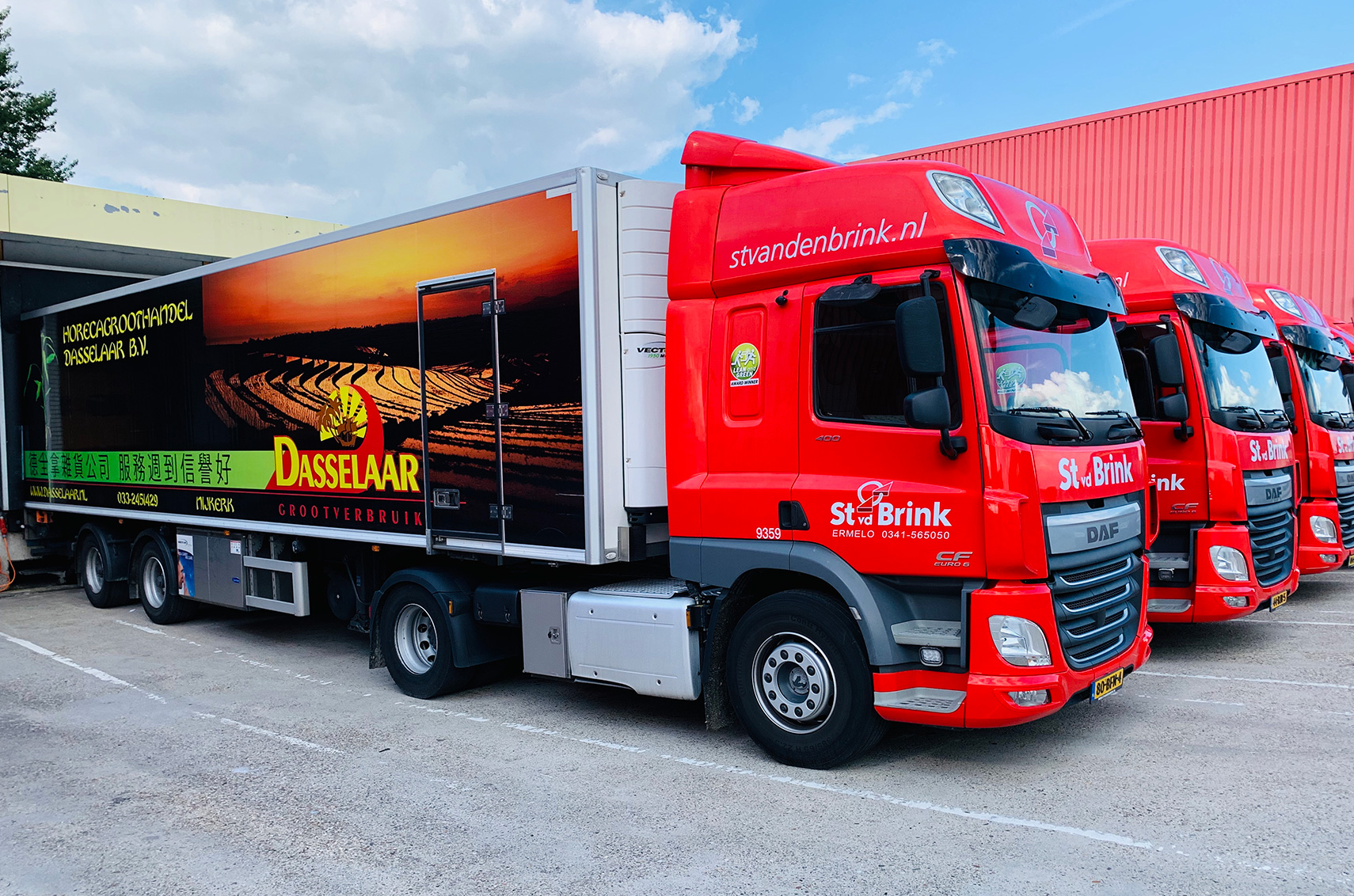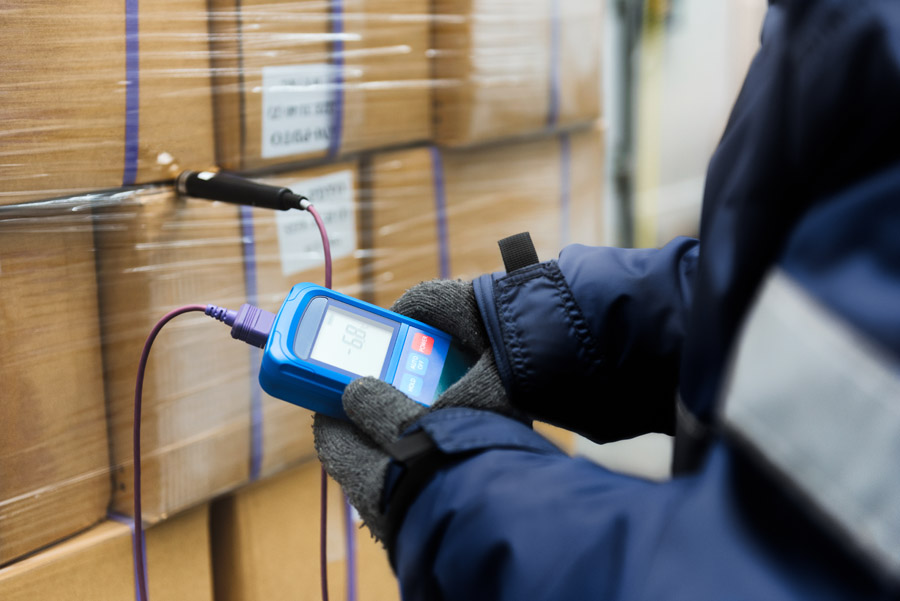 Flexible transport
We have regular drivers and trucks in the very recognisable Dasselaar style. We do the route planning ourselves, along with the proper loading of the trucks. All the trucks are equipped with GPS systems so that we can follow them at all times. They are also equipped with a GPS-controlled temperature registration system, so you, the client, can always check the temperature conditions under which your products are being transported and delivered. The trucks are also equipped with three flexible compartments, so that we can deliver all of the various categories of fresh, dried and frozen products to you in a food-safe manner and in a closed circuit. Whether these are palletised goods or loose packages, this flexibility that has been created makes it all possible.
Would you like to receive details for your quality handbook? No problem, we'll send these on to you. The cream of the crop and unique in our sector!
Customer-oriented
Everything that we do is focused on fulfilling the wishes of our customers. As a customer, you are the focal point of our company. Whether it is about products, logistics, quality, or your requests, we always strive to ensure that you are satisfied with everything.
Total range of products
We are committed to meeting all our customers' requirements where fresh, dried and frozen products are concerned. If you are looking for a product, in whatever genre, we will do everything we can to take the burden off your shoulders!
Experience
We have literally grown up together with our clients, from grandfather to father to son. You can justifiably say that we have been 'spoon-fed' this ever since we were young. Our co-workers have become specialists in our market segment thanks to their long-standing experience. An infectious passion for our profession means that with us, you are definitely in the right place.