About us
Dasselaar Asian Food is a wholesaler located in the Dutch town of Nijkerk. Our origins and expertise lie in the Asian market. Over the years, we have grown into a supplier that delivers to all types of restaurants. Our range is designed to fully cater to every client. Whether it is a takeaway restaurant, an ALL YOU CAN EAT concept or even a care institution, we deliver! You have come to the right place for all your products and requirements.
Trendsetting for 70+ years already
The company was started in the middle of the 20th century. The roots of our family business lie in the egg trade. Buying, grading, selling and delivering eggs to various sectors – from cheese shops to company restaurants and also to the then emerging Asian market – Dasselaar Asian Food supplies it all.
Because of the supply of eggs and our dedication, the demand rose for related products, such as chicken, meat, rice, noodles, sauces, etc. Over the years, our specialisms have grown and Dasselaar Asian Food, like a duck takes to water, started focusing more and more on the different markets with people who speak the language of these sector(s). Over the years, we have expanded our range considerably, also to include non-Asian products. From the knowledge that we have gained about other sectors (care, industry, hotels, wholesalers), we can now supply you with all these products.
Dasselaar Asian Food is and remains progressive in its market approach and product development. We are eager to help you surprise your guests.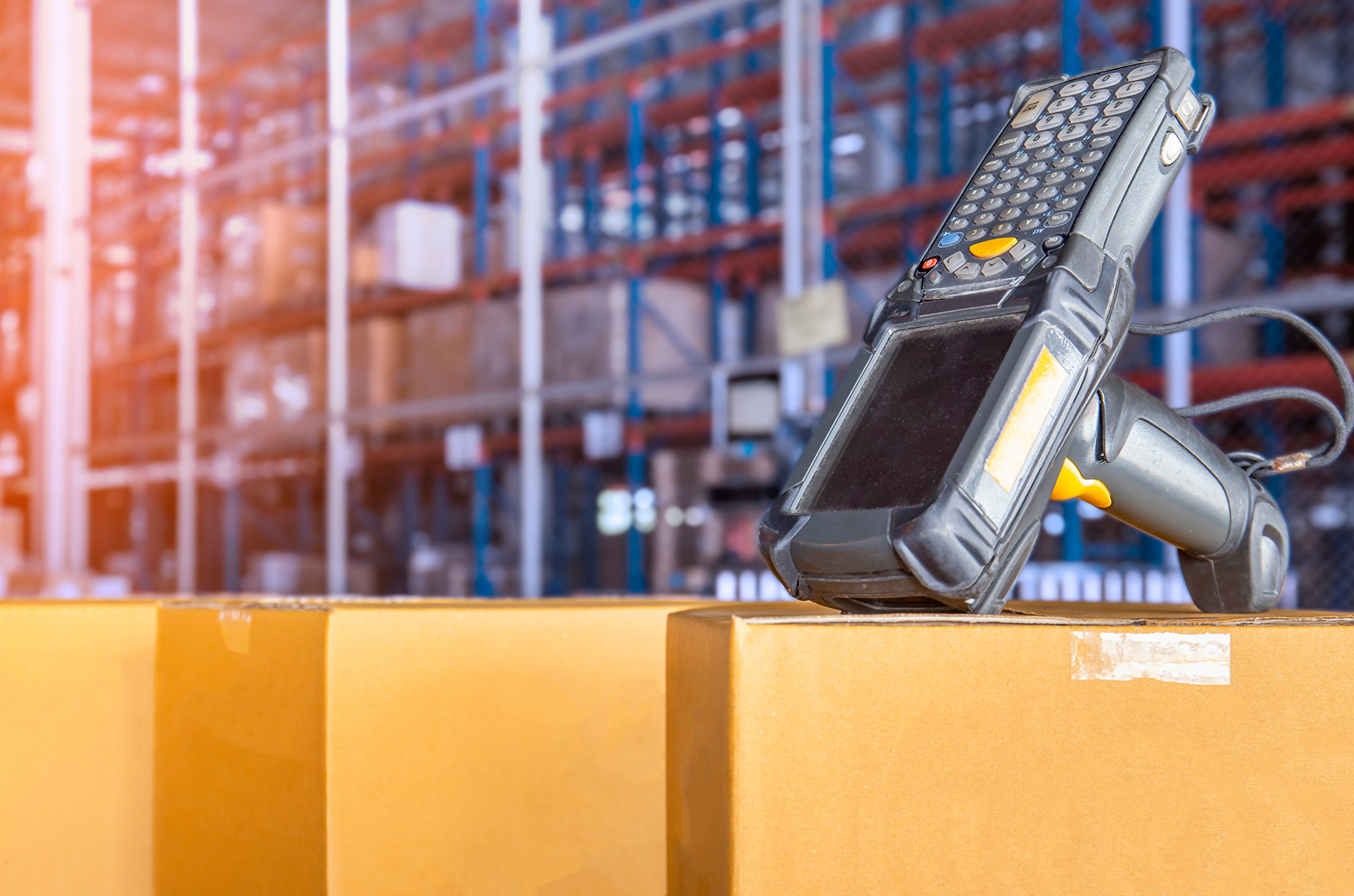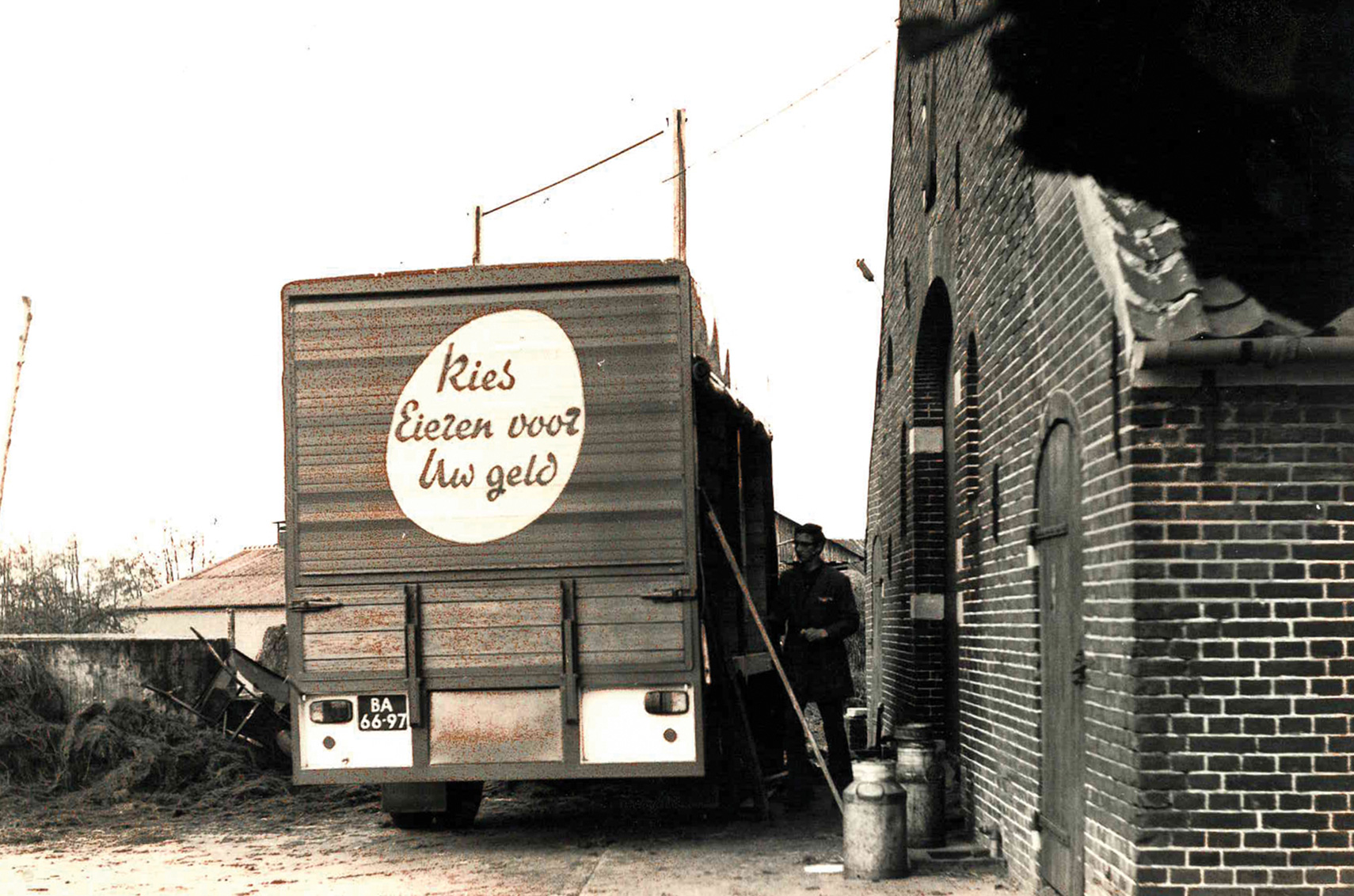 How it all started
Grandfather van Dasselaar, the first generation, started selling eggs on a cargo bike, cycling from Nijkerk to Utrecht in the early hours of the morning as soon as the eggs had been graded and prepared for sale. Later on, fresh chickens were added and we had reached the point when we could swap the cargo bike for a small van. The trade and the product range expanded rapidly as did the distribution areas. We have since grown into a wholesaler with a nationwide coverage. After so many years, we have come so far that the 3rd generation has taken over the reins – so a family business through and through!
Where we are now…
After a number of relocations and major expansions, we have 'settled down' at Galvanistraat 44 in Nijkerk. Here, the available land has been put to optimal use and we have a total surface area of 18,000 m2 with our warehouses (refrigerated, frozen & dry grocery wares) and offices.
Our range has expanded to 3500 stock items in all categories. An average of 11 trucks are on the roads every day, from delivery vans to complete 13.6-metre trailer combinations. Every day, we rise to the challenge of becoming better and better and of positioning ourselves as the supplier of a total package to the food sector in the broadest sense of the term.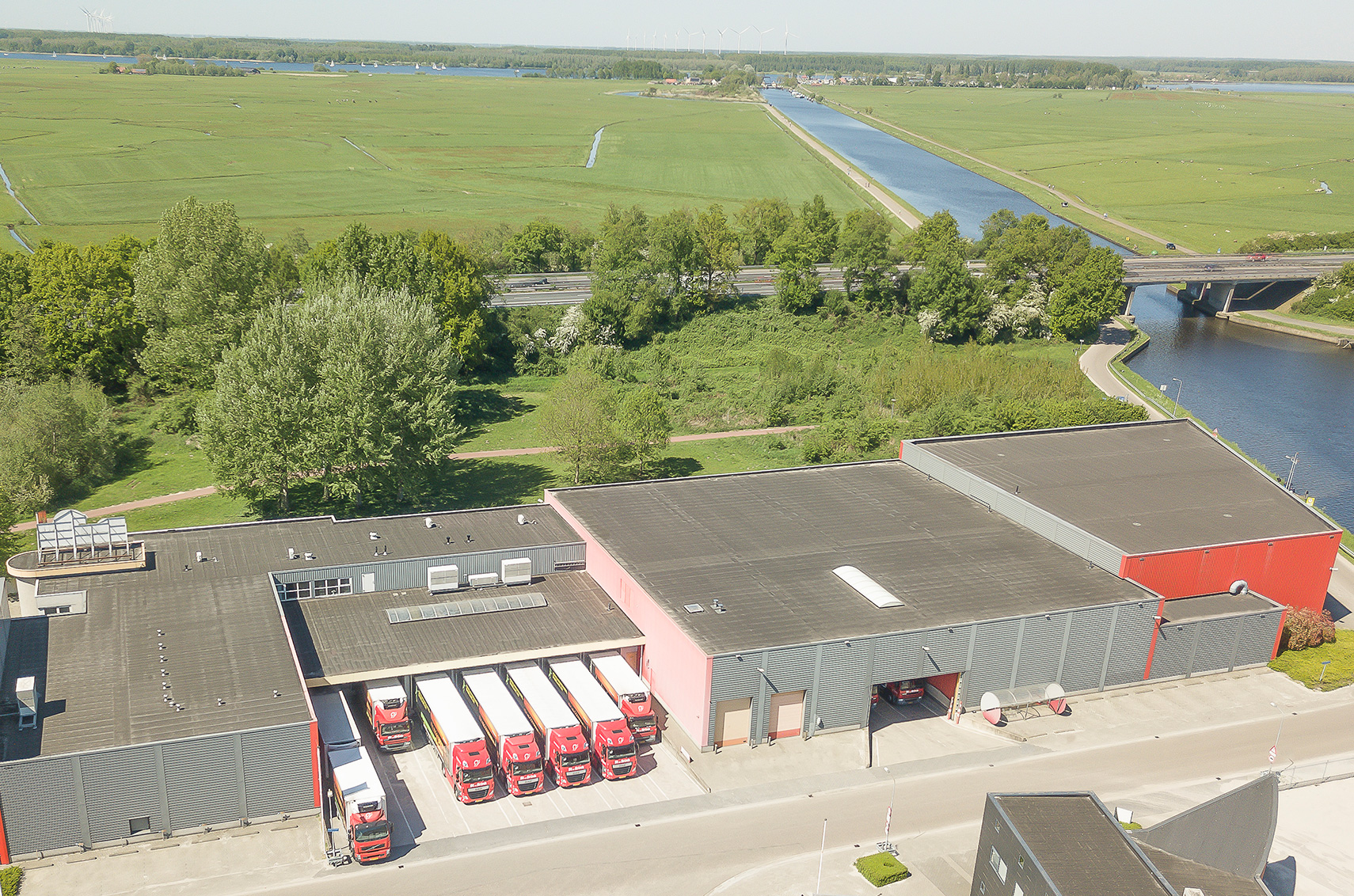 Employees
The number of employees has also grown in line with the expansion of our company.
Quantity of items in stock
The number of items that we are able to supply from our existing stock. What's more, we also have around 750 items that can be delivered on order. Need a total product range? No problem, we will take care of it!
A million packages per year
The number of packages (boxes) that we deliver to our clients each year. This number is still rising due to the fact that an increasing number of restaurants have come to appreciate our professionalism.
Long-term relationships with our loyal clients.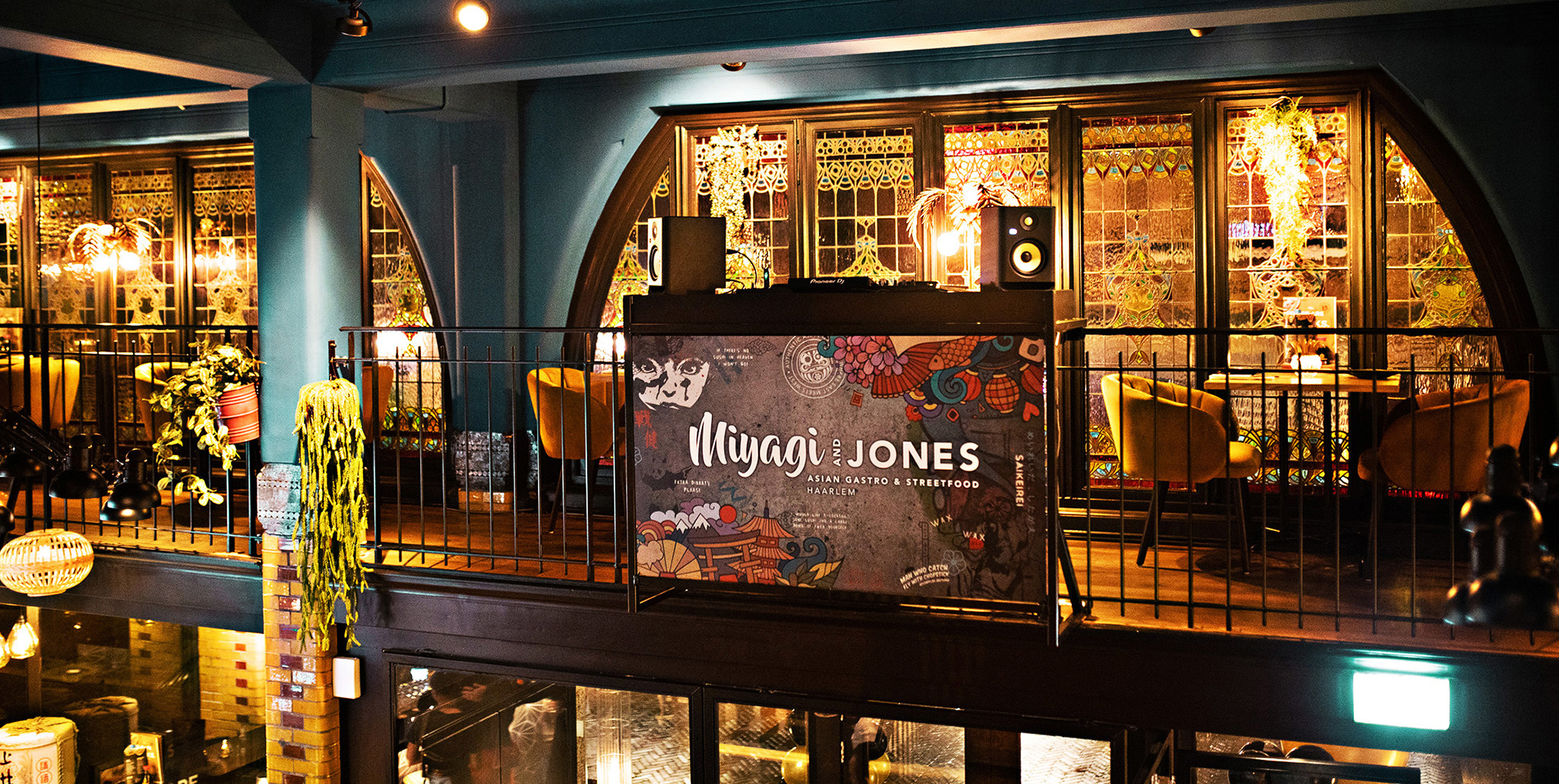 Miyagi and Jones
Miyagi and Jones is the hotspot of Haarlem. Located at Zijlstraat 56-58 where you can enjoy refreshing wines, more than 30 kinds of special beer and, of course, their Asian street food & sushi, Asian dishes with a western twist here and there. In their cool and trendy atmosphere, you can enjoy a really good night out!
As Dasselaar Asian food, proud to be able to be part of this unique concept! Special products are selected with care, in consultation with their purchasing department and the chefs -surprising, innovative and distinctive time and time again. This is a valued client, which offers Dasselaar Asian Food the chance to grow to the next level. Proof that we don't shy away from any challenge.
Miyagi and Jones is also located in Utrecht & Arnhem.